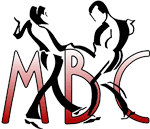 Mid-Ohio Boogie Bash 2018
August 9th – August 11 th
---
---
Purchase Online
---
You can register on-line and pay for your weekend tickets using PayPal. However, we do ask that you pay an extra $3.00 to cover the cost of the PayPal fee. This allows us to offer this service without needing to raise the price of the ticket.
New for 2018 - No tickets will be mailed. Please make sure you include your email address to receive your confirmation.
We thank-you for understanding.
Use the "Add to Cart" button for each ticket needed.
To request more than one ticket, repeat the process by changing the information requested and clicking the Add to Cart" button. When you are done, Click the "View Cart" button to complete the process on the PayPal site.
---
---
NOTE: You do NOT need a PayPal account. Using PayPal is a complete registration process. You do NOT need to use the registration form or send a form from the flyer.
---
If your browser takes you to a PayPal page after clicking the "Add to Cart" button, use the "Continue Shopping" button in the upper right corner of the PayPal page to return to this page to add another ticket.
---
---
Early-Bird prices good only until July 9th, 2018
After July 9, 2018 ticket will be $109.00
---
---
When done adding ticket requests, click the
View Cart button to complete your purchase
on PayPal.
---
---