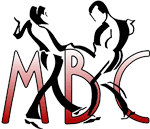 Our events are licensed through American Bop Association
---
---
Receive an E-Mail notification when this page changes with the free services of ChangeNotes.com. Click here ⇒ Watch this page
---
For fans and friends of Spirit Records
Their soulful music is now playing on SiriusXM's new Channel #13 "Carolina Shag". Hear artists Debby Dobbins, Sonja Grier, David Cook, Maria Howell, Thomas Moore, The Groove Doctors, and more.
So if you have SiriusXM, you may what to check them. They are part of Channel 13's playlist of classic and new beach, R&B, and soul!
Also, all of their music is available on iTunes as well as many other sources
---
Another music site
Gary provided the following information. By the way.... there is a website for an on line station that plays great music ( especially Shag and Rhythm & Blues) it is : www.jukinoldies.com. Once on the website, you print off a schedule of the DJ's and the show times. He especially enjoy - Butch Metcalf, Dr. Steve Baker, Matt The Cat, George Frunzi and Phil Noce. They also have an app to download to iPhone and Facebook so you can listen anywhere.
Dancing On Stage
Don and Jennifer Ewell and Paul and Judy Gross joined Alexis Richards, Jimmy and Elaine Doycheff's grandaughter, on stage. Both couples were awesome as they danced to "Why Do Fools Fall in Love" while Alexis was singing.
Note: Click the brackets [ ] on the far right to view full screen.
If you problems seeing the video, Click here to view the Youtube version
---
Dancing on Wednesday nights
There will always be FREE bottled water on Wednesday nights at the Mid-Ohio Boogie Club!
There is a beautiful dance floor!
Admission is $5 for Members - $8 for non-members!
If you have any questions, send me an email: Georgia
---
Maps to our dances