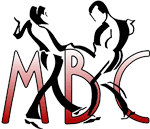 Our events are licensed through American Bop Association
---
---
Receive an E-Mail notification when this page changes with the free services of ChangeNotes.com. Click here ⇒ Watch this page
---
Carolina Beach Music is now on Sirius Radio
Some of you may know this already, but just in case...Channel 13 on Sirius Radio is now playing Carolina Shag music. You add this package at no additional cost.
If you have Sirius, please thank them for adding this station...the more thank you's they get, the better chance of keeping this station. Right now I think it's supposed to end it's run around July 4.
Dancing On Stage
Don and Jennifer Ewell and Paul and Judy Gross joined Alexis Richards, Jimmy and Elaine Doycheff's grandaughter, on stage. Both couples were awesome as they danced to "Why Do Fools Fall in Love" while Alexis was singing.
Note: Click the brackets [ ] on the far right to view full screen.
If you problems seeing the video, Click here to view the Youtube version
---
Dancing on Wednesday nights
There will always be FREE bottled water on Wednesday nights at the Mid-Ohio Boogie Club!
There is a beautiful dance floor!
Admission is $5 for Members - $8 for non-members!
If you have any questions, send me an email: Georgia
---
Maps to our dances