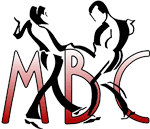 Our events are licensed through American Bop Association
---
Dance World Information
Event Information ‐ Updated on 12 May 2020
The 2020 ACSC Summer Workshop has been cancelled due to Covid-19.
For an extensive list of MULTI-DAY EVENTS AND CONVENTIONS go to https://www.fastdancers.com. They have 118 event listed starting from now going until to April 2021.
28 events have been cancelled upto and including one on Septemer 2nd 2020.
Move Across the River ‐ Updated on 12 May 2020
As of 12 May, the event is still on until more is known about requirements the State will impose and safety concerns can be managed
ACSC Information on SOS ‐ Updated on 20 May 2020
It's rainy and dreary outside, but there's sunshine just ahead in the forecast. I wanted to touch base as your ACSC Vice Chairman to tell you that your ACSC and SOS Board has been diligently planning for Fall Migration and making decisions on items that we have control over at this point. As you've probably seen on our SOS Facebook Page and also on our SOS web site, our Summer Workshop was canceled by the hardworking and dedicated folks with the Smoky Mountain Shaggers. Unless you've ever had to make a heart-wrenching decision that effects around 500 people...well, we just can't understand the real heartache that President Gerry Anders and his team had to make. They did their due diligence and cancelling was the right decision. We will most certainly look forward to them hosting a workshop in the near future!!
Next, you've probably read this week that the SOS Enhancement Committee faced a similar hard decision when planning for Fun Sunday and Fun Monday. How could they have moved forward with asking shag clubs that haven't met and danced or had fundraisers to sell raffle tickets which fund the bands and raffle prizes?? Well...they simply couldn't....so the decision was made to cancel this two day event and Rosemary Parten and her entire team hated to cancel, but with the financial revenue compromised due to Covid 19...no other decision could have been made at this time.
On a positive note...we look forward to Fall Migration in September...the plans are ON and we are all so ready to see each one of you and be reunited at our beloved Ocean Drive. One thing you may not have considered is that the City of North Myrtle Beach is scrambling hard at the moment to open hotels and restaurants and get their tourist business back open. They survive off tourist business and they certainly want us to return for our event. So...the plans are on GO and the only thing that would stop us is that the Governor of South Carolina would declare new mandates that keep us from traveling or gathering OR if the City of North Myrtle Beach should stop us. We may face changes to abide by whatever mandates are in place come September....but we will do what is necessary to keep us safe and healthy. We all must understand that this situation changes daily and it seems to be headed in a positive direction.
Crystal Ballroom Support
Here's a link to Crystal Ballroom's membership page: If you join. your admission fee to the Mid-Ohio Boogie Club and the Buckeye Bop Club is only $4. https://crystalballroomcolumbus.com/memberships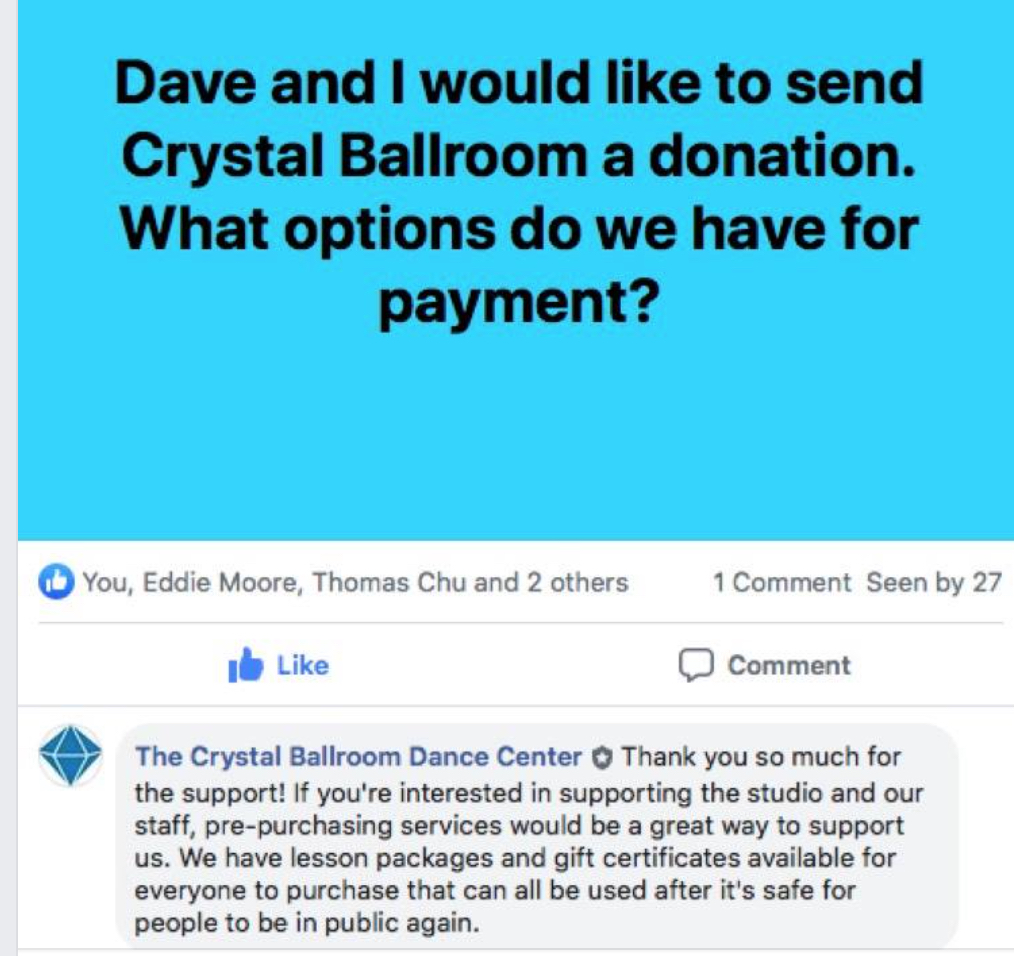 If you miss hearing great Music–then Listen to SOS Radio
SOS Radio caters to shag clubs, bands and Artists. It has been around for over a year and provides a Top 40 Countdown. SOS Radio was nominated for an CBMA award in 2019. The station plays 58 minutes of each hour with non-stop great beach music "commercial free" 24 Hours a day.
You can hear the music on Alexa or Google home by saying "Play Sound Of the Strand on Tune In Radio" or you go to soundofthestrand.com They are currently working on the website so you can hear all of the past interviews.

ABSCDJ Top 50 of 2019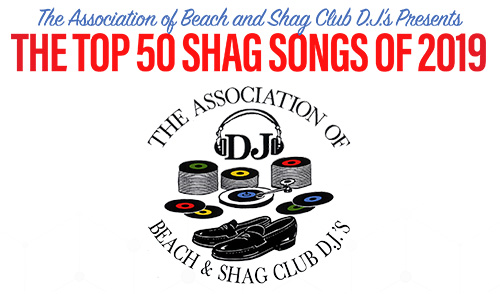 ABSCDJ Top 50 of 2019 (1.1 MB)
Here is a GREAT idea from Facebook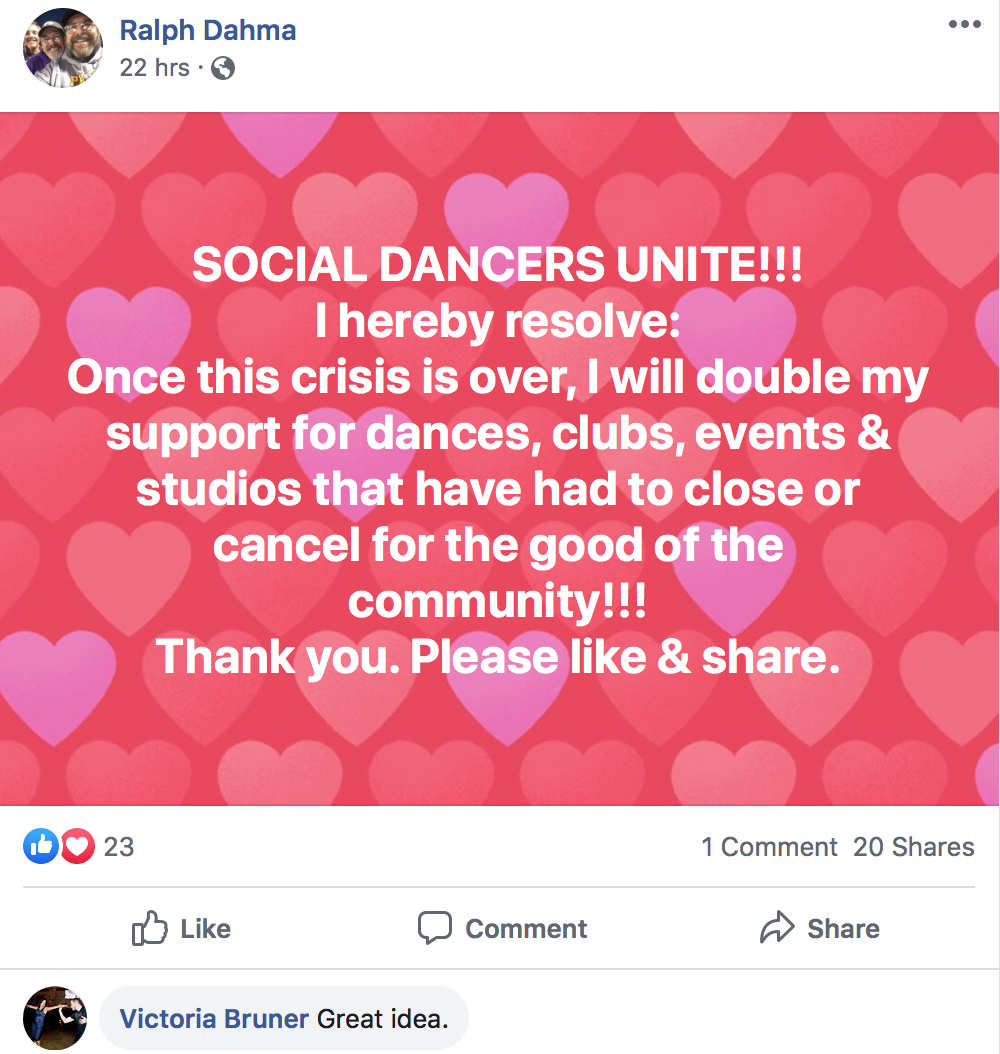 Location of where we dance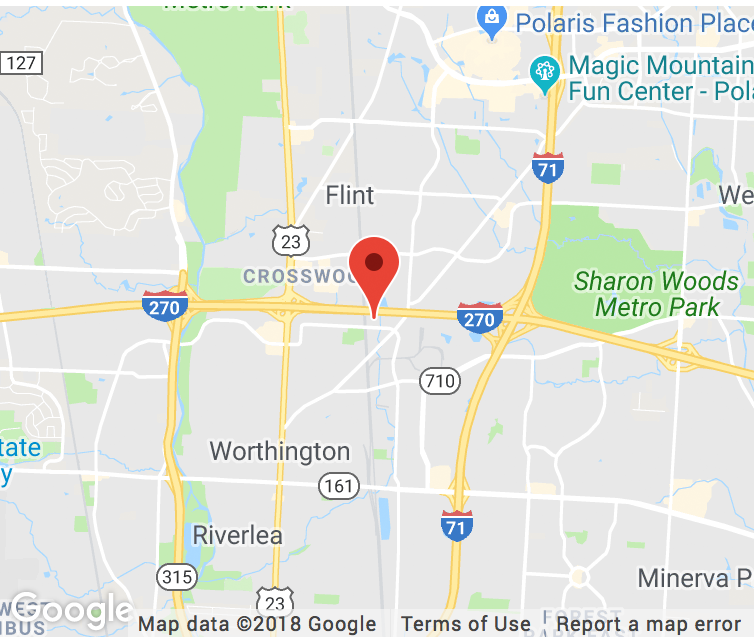 Directions:
Look for the sign by the road - turn in here - Note: the sign is not lighted.
If you are traveling East from High Street (Route 23) turn left almost immediately after the railroad tracks.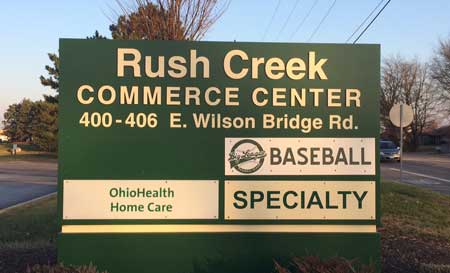 Studio entrance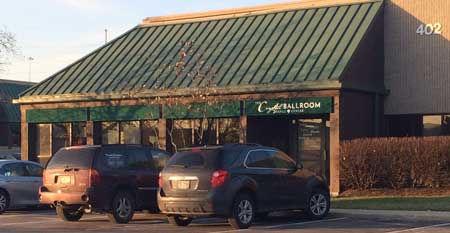 Please pass the word to everyone, especially those who may not have email.
Thank You, Georgia