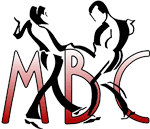 Our events are licensed through American Bop Association
We do not keep "active" tabs on the links below. You will need to verify any activity described. Also, if you would, please let us know if any are outdated. Thank you.
SAT – Singles Activities Today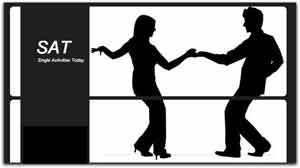 SAT began in 1989 as an information and referral service to let singles know about the different options available in the Central Ohio area.
Visit http://singleactivitiestoday.com/
Presently, the following non-profit groups participate in the SAT Dance:
Alumni Group (former PWP members,now married or no longer members )
Mid-Ohio Boogie Club, a "swing" dance club which meets at Bow Ties In the Ramada Inn at Sinclair Rd./I-71 on Wednesday nights.
Parents Without Partners Chapters 227 & 860, both are single parent support Groups with activities for adults and family
Single Activities Today, a group providing information and referrals on single activities along With the sponsoring a " joint dance " for non-profits
Catholic Alumni Club of Columbus a single support group for divorced Or separated Catholics
Midwest Irish Promotion Group, a group Which provides and promotes Irish heritage, culture, history and music.
SOS – The Society of Stranders

Calendar of Events http://www.shagdance.com/calendar.htm
The heart of any SOS event is the nightlife in the lounges at the intersection of Main Street and Ocean Drive in North Myrtle Beach. However, you can't afford to miss the two monster events held right out in the sparkling sun of the crystal coast. You need to mark your calendar & plan to be on hand for both SOS Fun Sunday & Fun Monday!
Dave Alkire's Friday Nite Dance - Updated 05Nov2012
Dave teaches at the Beardsley Conservatory of Dance every Friday nights from 7:30PM to 9:30PM. There is a new dancer class that begins at 7:00PM taught by Judy Alkire. The Fee is $10.00 Per night per person. The Conservatory is located at:
7540 Sawmill Parkway, Powell, Ohio 43065
For Directions go to www.dancingwithdavealkire.com or call Judy's cell: 614-309-4605
when you gotta dance.com
Find Ohio & Pennsylvania
Dance Events
Dance Studios & Lessons
Ballroom, Latin & Folk Clubs
Nightclubs With Dancing
Regional & National Competition
http://www.whenyougottadance.com
If you need to speak with someone, call 724-766-2147.
DrDanceSwings at Yahoo has no control over ads placed by Yahoo and does not endorse any of the advertisers List owner:
drdanceswings-owner@yahoogroups.com
Cyndi Black Big Band
Join the 17-piece Cyndi Black Big Band for an evening of dancing (or listening) to swing, ballroom and big band music.
Questions? Call (614)216-5569, email bigbandjaz@hotmail.com or visit www.cyndiblackbigband.com .
Ron Clark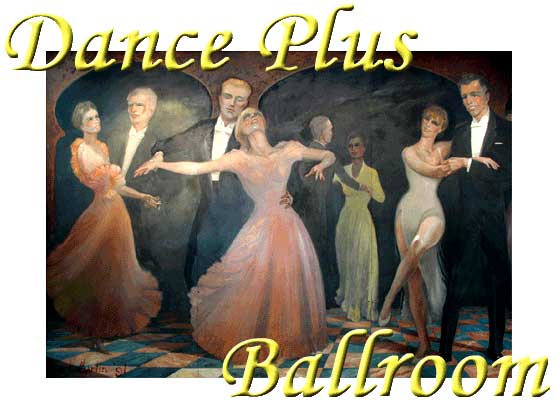 Ron teaches at our club meetings and out weekend event, The Mid-Ohio Boogie Bash. He is an outstanding instructor loved by all.
1255 Grandview Avenue
Columbus, Ohio
Boston Ballroom Dance and Latin Dance Studio

Allen Driskill Sunday Lessons
Allen Driskill teaches Sunday afternoon group classes, and offers private lessons on weekday afternoons and evenings.
For additional information visit Allen's web site at www.tooleftfeet.com/, send him an email: AllenDriskill@TooLeftFeet.com, or call 614-436-1708.
Note: I have reports that the ink for Allen's site is not working
OSU Tango Club
The public is invited to learn Argentine Tango from the best instructor in Columbus.
Friday classes - at the Memorial Room in the Student Union Building on the Columbus Campus of OSU. 8 p.m. Alice's Beginner class $5. 9:15 p.m. Practice
Saturday classes - at the Memorial Room in the Student Union Building on the Columbus Campus of OSU. 8. p.m. Beginner Class with Lucia $5. 9:15 p.m. Practice
Sunday classes - at the Royer Center on the Columbus Campus of OSU. 5:15 p.m. Francesco's Class - First Steps Beginner Class $5. 6:00 p.m. Francesco's Class - Beginner Class $7 and students $5 with ID. 7 p.m. Francesco's Intermediate Class - $7 and students $5 with ID. 8 p.m. Practice
For more information go to: Tango OSU
Toe to Toe Dance Wear

Also known as Toe to Toe Dance Shoes is a great source for dance shoes. They have been to all of the our Beat the Heat dance events and they support the American Bop Association (ABA).
You will be hard press to find better shoes with the service to match. Let them know you are a member of the Mid-Ohio Boogie Club.

Keep Shaggin'
What to find out more about Carolina Shag, Shag or Beach music, and SOS?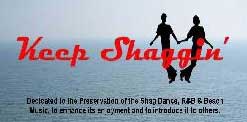 Go to Sam Lail's "Keep Shaggin' site" at www.keepshaggin.net
DanceNet

for the newest information and last minute announcements. — To subscribe to the weekly electronic Boston-based DanceNet newsletter, send a message to dancenet@havetodance.com
SwingJive.co.uk – A source for online dance lessons
Learn to Swing, Salsa, Ballroom Dance Online. Learn to dance online. Free lessons. Jive moves, salsa steps, and ballroom to latin sequences.
Other Sites of Interest
Dancing Dance Everything Dancing, from Academy Of Dance to You Think You Can Dance. This site has an extensive set of links that are well organized.
---


Paulette's pages with her schedule and several other unique dance links.
---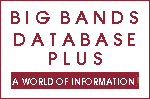 THE BIG BANDS DATABASE PLUS - http://nfo.net
A World of Musical Information!
---