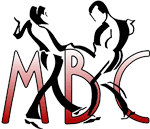 Our events are licensed through American Bop Association
Looking for a place to dance?
This page is only a starting point. If you do not see something that meets your needs, try a club that is close by the area you desire. Most clubs list other places to dance such as sister clubs, as well as business locations.
---
Dance Clubs in Columbus
Buckeye Bop Club – The first successful partner swing dance club in the Columbus Ohio area founded in 1999. Dancing on Tuesday nights.– Member of ABA
Columbus Swing Dance Club – Dancing on Monday nights.
Denzare-Trio Dinner And Dance Club – Ballroom dancing since 1914 and is Columbus and Central Ohio's Oldest Dance Club.
OSU Swing Dance Club – Founded in summer 2000, the club focuses on savoy style Lindy Hop, East Coast Swing/Jitterbug, and Balboa.
Swing Dance Revolution – Supporting Columbus' West Coast Swing Community!!!!. See web site for dates and times for their monthly dances and workshops.
---
Dance Related Web Sites
Swing Columbus – is a community site dedicated to swing dancing of all forms in the Columbus, Ohio area. This site hopes to provide information about Lessons, Clubs, Events and Workshops going on within the area.
ColumbusArts.com – is a site that provides a guide to cultural events and organizations in Central Ohio.
Junior Shaggers And The Junior Shag Association (JSA) was formed to help junior shaggers and others under 21 to learn about shagging and shag dance music. JSA organizes and hosts "Junior SOS" during July, each year and a Junior Shag Association Christmas party, usually in late November.
– Various types of membership are available. All members get newsletters (monthly or bi-monthly depending on activity.)
---
Dance Clubs Around the Country
Please let us know if there is a bad link or you know of a new club listing.
Thank-you.
There are dance club lists maintained by various organizations. These tend to be current. For example,

And of course there is the American Bop Association (ABA), an association of dance clubs that are "Dedicated to the preservation of Bop, Swing, Shag and Jitterbug".
An official list of Association Of Carolina Shag Clubs provides a full listing of Members Shag Clubs and Subscriber Member Dance Clubs with phone numbers, email, and contacts.
The Midwest Swing Dance Federation (MSDF), is an association of dance clubs centered in St. Louis "dedicated to the preservation of all styles of swing dancing", share the appreciation of the styles common to St. Louis, and establish swing dancing as a national heritage.

A very active club, and one to consider when traveling is just to the north. It is the Toronto Swing Dance Society. They have numerous workshops and special dances. Plus Toronto is a great City to visit. If you want to be up to date with what's going on in Toronto and area in the swing world, consider joining the following list.

⇒ send an email to subscribe:
tsds-discussion-subscribe@yahoogroups.com

They also run a web site. http://www.dancing.org/tsds/ The web site contains a number of resources, including a listing of their video lending library (for members), links to all sorts of other dance groups and teachers, some articles, some pictures from past events, and their event calendar. http://www.dancing.org/tsds/event_calendar/EventCalendar.htm
Select the State –
Alabama
Alaska
Arkansas
Arizona
California
Bay Area Whip Dance Club
HTTP://virtual.phoenix.net/~bbazar/
- link is not working 6/29/01

Capital Swing Dancers - Sacramento
HTTP://www.cwo.com/~bcdancers/csd1.html
- link is not working 6/29/01

Dance-Today Dance Club – Orange County
Dancing in the Southwest
HTTP://members.aol.com/socaldance/dance.htm
This site appears to be no longer available

Hollywood Jitterbugs (Rugcutters)
HTTP://www.hollywoodJitterbugs.com
This site appears to be no longer available - 6/29/01

Los Angeles Swing Dance Club – Long Beach CA.
Dance: 1st, 3rd, and 5th Sunday from 3:00 until 7:00, Lesson at 2:00
At the P.C.H. Club. the Golden Sails Hotel

Orange County WC Swing Dance Club – Placentia

Pointsettia Swing Dance Club – Ventura
PO Box 464, Port Hueneme, CA 93044
Telephone: 805-643-3523

Rebels SDC (defunct...in Memory of Kenny Wetzel) – Westminster

Redwood Empire SDC – Santa Rosa
Dance: Los Robles Lodge's 707 Club

Sacramento East Coast Swing American
HTTP://www.deepwell.com/~swing/
- link is not working 6/29/01

San Diego clubs:
San Francisco clubs:
San Francisco clubs:

Santa Barbara Swing Dance Club (Sylvia Sykes)
PO Box 21225, Santa Barbara, CA 93121-1255
Telephone: 805-569-1952

Santa Cruz West Coast Swing Dance Club
Telephone: 931-425-4443

Top Cats Dance Club – Placentia

Top of Beardsley's San Mateo ((at the Peninsula Social Club))
Valley Swing Dance Club – San Fernando Valley

Ventura County Swing Dance Club (Sylvia Sykes)
PO Box 2124, Ventura, CA 93002-2124
Telephone: 805-643-3114

West Coast Swing Dance Club – Whitter

Colorado
Connecticut
Delaware
D.C.
---
Also check surround states like Maryland and Virgina and the following site:
DC's Community Dance Website for West Coast Swing, Hustle, Country & Hand Dance info for the DC area.
Florida
Beach Boppers of Orlando – Altamonte Springs – Member of ABA
Dance: Every Sunday night from 6:30 p.m. until 9:30 p.m.
& every Wednesday night from 7 p.m. until 9:30 p.m.
at the Why Not Lounge located in the Holiday Inn at 230 W. Highway 436 and Wymore Road in Altamonte Springs (near I-4)

First Coast Shag Club (FCSC) Jacksonville
Dance:every Tuesday nights at River City Brewing.
in the bar 8:00pm - 10:00pm – FREE LESSONS start at 7:00pm.
& every Sunday at Sliders Seaside Grille – UPSTAIRS 5:00pm - 7:00pm
FREE LESSONS start at 4:00pm.

Florida Boppers, Jacksonville
No longer available

Jacksonville Beach Bop Association – Website Not Available– Member of ABA
Hotline: 904-731-9883

Panama City Beach
Telephone: 904-233-7129

Sarasota Beach Boppers – 941-727-8239
Roger Marino: rogerpm1942@comcast.net
South Florida Swing Dance Club. – Naples – Member of ABA

Tampa Bay Beach Boppers – Tampa Bay – Member of ABA

Tampa Sun Coast Shag
Telephone: 813-684-2321

Georgia
Atlanta Swing Dancers Club – Atlanta – Member of ABA
Hotline: 770-919-2886
CSRA Shag, Augusta
Telephone: 803-736-4199

Golden Isles Shag Club (GISC)
Dance: Thursday night (8pm ...) at Ziggy Mahoney's Beach Club
on St. Simons Island

Savannah Shag Club – Savannah – Member of ABA
SHAGatlanta Club
Hotline: 770-449-6071

Hawaii
Idaho
Illinois
Indiana
Kansas
Cow Town Swing Dance Club, Kansas City has been disbanded

Kentucky
Louisiana
Maine
Maryland
Massachusetts
Michigan
Minnesota
Missouri
Belleville Swing Dance Club
Dance: 2 Sundays each month at 6-10 PM
Telephone: 618-456-6667

Imperial Swing Dance Club St. Louis

Jefferson County Swing Dance Club – Member of ABA
Dance: 2nd and 4th Tuesdays 7 PM
Telephone: 314-567-8660

Kansas City Swing Club Kansas City
Telephone: 913-829-0008

Saint Charles Imperial Dance Club – Member of ABA
Dance: 2nd Friday
Telephone: 314-949-0939

Saint Louis Imperial Dance Club – Member of ABA
Dance: Every Wednesday at 8 PM and has monthly dances

South Side Imperial Dance Club – Member of ABA
Dance: Every Wednesday at 8 PM and has monthly dances
Telephone: 314-464-1253

West County Swing Dance Club – Manchester – Member of ABA
Dance: Every Thursday at 7 PM and 2nd Saturdays
Telephone: 314-991-6130

Mississippi
Montana
Nebraska
Nevada
Swing Dance Club Las Vegas Their URL does not appear to valid any longer – http://www.lvswingdance.com/index.htm
New Mexico
New Hampshire
New Jersey
New York
North Carolina
Carolina Dance Club – Triangle, NC area
Dance: Every Sunday Night at Elks Lodge - North Raleigh
Lessons at 6, open dancing 7-10:15 (4-6 Ballroom 1st Sunday)
Telephone: 1-888-21-swing

Charlotte
Swing Hustle Charlotte Social Dance Club Dance: Every Friday night at Lynn's Speakeasy, 4819 S Tryon St

Charlotte
Telephone: 704-846-5702

Fayetteville
Telephone: 919-678-4786

Hickory
Telephone: 704-323-3818

Triangle Swing Dance Society (TSDS) – Raleigh-Durham-Chapel Hill area
Dance: 1st, 2nd, 3rd Saturday and 2nd Thursday

Twister's Shag Club
Dance: Friday at 8 PM in the lounge at the Cornelius Holiday Inn
Lessons every Tuesday night - Intermediate at 8pm, beginning about 8:45
Hotline: 704-892-9044 (for a person 892-1061)

NCSWING.ORG – Website Not Available– ONE STOP SHOP for North Carolina swing dancing information!

North Dakota
Ohio
Oklahoma
Oregon
Pennsylvania
Rhode Island
South Carolina
Charleston
Telephone: 803-795-3536

Hilton Head
Telephone: 803-842-4322

South Strand Shag Club, Murrells Inlet
Dance Location: VFW Post 10420, 4359 Highway 17, Murrells Inlet
Time: Every Saturday night – 7:30-11:00 pm
E-mail: Southstrandshagclub@yahoo.com
Telephone, Merwin Moore President: 843-314-4124

Ocean Drive Shag Club, North Myrtle Beach
Dance: Fat Harold's New Beach Club
Telephone: 843-249-5527

R&B Shag Club of Spartanburg, Spartanburg – Member of ABA & ACSC
Dance: Monthly, at VFW Club, 325 Carolina Dr. Extension, Roebuck.
See website for schedule.
Telephone: 864-585-7395
South Dakota
Tennessee
Choo Choo Shag Club – Chattanooga – Member of ABA
Dance: Thursdays at 7pm at the Elks Lodge in Chattanooga at 1067 Graysville Road
Info: Rose Kellar / choochooshagclub@gmail.com
Telephone: 423-478-1574

Knoxville
– No known web URL 615-531-1040
Memphis Clubs:
Nashville Clubs:

Music City Bop Club – AKA Music City Boppers – Nashville – Member of ABA
Dance: 8:30 pm at the Maxwell House Lounge
Hotline: 615-641-0705

Nashville BeBop Association – Hendersonville – Member of ABA

Vanderbilt Swing Club
Dance: Tuesday night from 7:00pm-8:00pm (beginner lesson) and 8:00pm-9:00pm (intermediate/advanced lesson).

Texas
Austin Dance Clubs:

Heart of Texas Whip Dance Club – Website Not Available–


Austin Dance Related:

Austin Lindy Hop – Website Not Available

Dallas Dance Clubs:
Dallas Dance Related:
Houston Dance Clubs:

North Houston Swing Dance Club – Website Not Available–


Houston Dance Related:
San Antonio Clubs:
Utah
Vermont
Virginia
North Virginia Shag Club – Alexandria

Potomac Swing Dance Club (PSDC) – Falls Church (D.C. Area)

Richmond Shag Club – Richmond

Southwest Virginia Swing Dance Society – Blacksburg
Dance: Tuesdays and Fridays, 7:30 p.m at 1101 N. Main St
Telephone: Mike Hedlesky - (540) 552-8949

Tidewater WCS Dance Club – Williamsburg

Virginia Beach Shag Club – Virginia Beach
Dance: Wednesday 7pm - Lessons 8pm - music and and first Sunday lesson at 5pm social at 6pm, at Steppin Out lounge located at the Hilltop area of Virginia Beach (Route 264's exit = First Colonial Road - North - near K-Mart)

Washington
Wisconsin
West Virginia
Wyoming