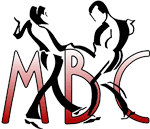 Our events are licensed through American Bop Association
Members Businesses
Please consider supporting your club member's businesses by using their services or by referring them to your friends and coworkers.
You can help to make their business a success so they can find more time to dance.
A Temporary Husband
Above Board Management, LLC
Contact Information:
614-891-5485 or 6114-562-8809 or jay@abmsite.com
Description:
Real Estate Investment Broker
Avcom SMT, Inc.
Central Ohio Building Inspection, LLC (COBI)
Description:
Residential & Commercial Real Estate Inspections Home, Radon, Mold & Termite Inspection
Cindy's Tailoring
Location:
6776 Caine Rd, Columbus, OH 43235
Contact Information:
614-766-0787
cindystailoring@att.net
Description:
Alterations, Tailors, Restyling, Dressmaking
Classic Windows Doors -n- More
CPA; Tax Preparation
Contact Information:
614-354-1158 or email: neiltolbert@hotmail.com
Description:
CPA; Tax Preparation - 30 plus years of experience in tax preparation, reasonable prices
DJ JD Filkins - Party, Wedding and Dance DJ
Description:
Party, Wedding and Dance DJ. Add music and lights to any event and make it pop! Very reasonable rates, all types of music, 40's to today's hits. Rock, Pop, Country, Hip Hop, Dance Party and of course, Beach and Blues.
JD's Computing
Description:
IT support for your home and small business hardware, software & internet needs.
Kresge Contracting
Description:
Kresge Contracting is a full service remodeling company that provides professional customer service. They excel at increasing the enjoyment of living in an existing home by altering, expanding or opening up the living environment. So instead of trying to sell, you might want to consider remodeling.
Linda's Antiques
Namaste Embroidery
Description:
Embroidery, Signs, Buttons and Banners
Ohio Energy Cost Savers LLC
Description:
Lower Electricity Prices for Ohio Commercial & Industrial Customers
Polarity Therapist
Contact Information:
614-354-1158 or email: neiltolbert@hotmail.com
Description:
licensed Polarity Therapist - Make a wellness decision
Realtor
Rosario Villari Insurance
Description:
Independent Insurance Contractor
SOS Graphics and Printing, Inc
Location:
445 E. Wilson Bridge Road, Worthington, OH 43085
State Farm
Top of the Square Studio
Location:
14 South Vernon St.., Sunbury, Ohio 43074
Description:
600 sq. ft. upstairs studio for lessons, practice, parties or meetings
iPod docking station, cd/dvd player & 32" LCD monitor
Complete with refrigerator, wet bar & shower
Raised airbed and linens available
The studio may be rented at:

$10 an hour between 10 am and 10 pm
$95 for the day or overnight
Turner Lightning Protection Co. Inc.
Valerie Selig's Landscape and Lawn care
---