What a great job this band did on Thursday Evening. They were good last year, but they were fabulous this year!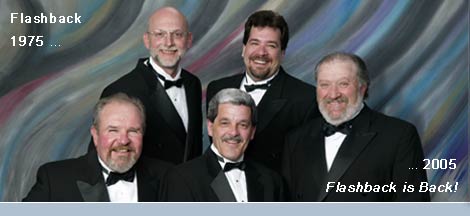 The Mid-Ohio Boogie Club is proud to welcome back the wonderful Flashback band to the "Mid-Ohio Boogie Bash." The band was a big hit at last year's "Beat the Heat" party.
They will be playing from 8:15 PM until 10:00 PM on Thursday evening. This band is a local favorite with dancers and we are sure your will enjoy dancing to their music as well.
The best part — the price of admission is included in your "Mid-Ohio Boogie Bash" weekend ticket. A limited number of dancers without a weekend ticket may attend for $10.00.
The following link is a sample song from their web site.

Boogey Shoes – 3.6 mb streaming
Want to find out more about this great band? Then click on the following URL to go to their website. www.flashbackisback.com.
---