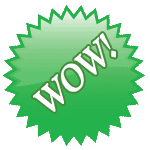 The Mid-Ohio Boogie Club is proud to present the wonderful "The Pat Malloy Band" at the "Mid-Ohio Boogie Bash."
Thursday – August 15th
The best part — the price of admission is included in your "Mid-Ohio Boogie Bash" weekend pass.
Public is Welcome
Admission is only $10.00.
They deliver good music, played well. Their material is mostly rock and R&B from the sixties to the present. Their extensive song list emphasizes grove and vocal harmony. Their music is fun and familiar, but not the same old stuff. At show after show the audience comment to them that the love their material and found it very interesting.
The band formed in 2008 with Jim Hilditch and Jeff Johnson, who have have played together for many years including in The Fifth Order. They added Pat Malloy, a talented vocalist, Lee Hilditch and Bill Lutz veteran of several central-Ohio working bands and Ric Boals a successful guitarist and vocalist on both the local and national scenes for many years. .
They will be playing from 8:00 PM until 11:00 PM on Thursday evening.
---
Mark your calendar for August 15th through 17th, 2013
This is one dance weekend you don't want to miss!